Here is some of the recent feedback from satisfied customers (happily all so far!) who have bought and use a Silverfish Harmonica Mic for their amplified harmonica playing:
Paul Barley, Grimsby, UK
(Silver Bullet Dynamic | Medium-Z Mic – black cat with gain)
Great value and super fast service, product as described A+++++
Grenville Fletcher, Leeds, UK
(Silver Bullet Dynamic | Low-Z Mic – black cat with gain)
Thank you, received well packed, quick delivery, pleased with purchase
Paul Costes, Pyrenees, France
(Silver Bullet Dynamic | Low-Z Mic – Jade with gain)
Transaction sans problem, Vendeur serieux. Envoi rapide. A recommender. Merci
Daniele Brignoli, Brescia, Italy
(Silver Bullet Ceramic | High-Z Mic – poker chip)
Unique item, great seller, fantastic communication!! A+++
Colin, UK
(Silver Bullet Dynamic | Low-Z wood with gain)
Really loving the mic and customer service was way good. Thank you
Nick – Batfink17_1
(Silver Bullet Ceramic | High-Z black cat)
Excellent mic really worked well in rehearsal today cheers Rick
Jakub Svoboda from the Czech blues band "The Weathermakers" reviews the medium-Z dynamic silver bullet harmonica mic. Jakub uses Silverfish dynamic (Low and Medium-Z) and ceramic microphones as part of his rig and recons the silver bullets have taken his playing to "another level"! Check out his sound sample and video review of the new Medium-Z Dynamic harmonica microphone: video review
Tomlin Leckie – YouTube "Harmonica Microphone Blowout" Check out this great independent review by Tomlin of the Silverfish Bullet Ceramic Microphone alongside his other top favourite harp mics
Peter Thompson, Queensland, Australia
(Silverfish Bullet Ceramic Mic – blues wood)
Great mic…will get another soon!
Jakub Svoboda, harmonica player in the Czech blues garage band "The Weathermakers"
(Ceramic Silverfish Bullet Mic)
Jakub uses a Silverfish microphone and recons the mic's taken his playing to "another level"! Check out Jakub's video review and sound sample of the silverfish harmonica bullet microphone

Georgios Trakadas, Athens, Greece
(Silverfish Bullet Ceramic Mic – blues wood)
Really sweet tone and light weight microphone, thank you
George Manno, Illinois, United States (Dynamic Silverfish Mic – black cat)
Richard, my new microphone arrived the other day. Right out of the package I could see that this mic is a serious piece of equipment. The first thing I did was to gather a handful of harmonicas and head into my practice room. I began using my Fender Blues Junior. I was surprised how responsive the microphone is. It doesn't take much to launch this rocket. I moved to my small 5 watt boutique amp. I got some amazing tones from my harp and the mic captured them all. Finally, I ran the mic through my stage amp; An Egnater 20-watt Rebel head with a matching cabinet filled with a 12" Weber. There is plenty of mojo in the little microphone. This mic is a keeper!! My first thought was, I should have ordered two.
Richard, I have used 50 or 60 different "bullet" mics and I have a box full of old "57s". Your microphone are every bit as good if not better. I can not wait to record with it. GjM
Jakub Svoboda, The Weathermakers, Czech Republic
(Dynamic Silverfish Mic, Blues Wood)
Hi Rick …. I am coming back to you with my feedback on your mic. I have to say, it is absolutely stellar. Not only is it super-light, which really saves my back after a long gig, but man does it play! I have used it at almost all our shows and it took my playing to another level. Compared with classic harmonica mics such as the Shure Bullet and Superlux, the level of player comfort is simpy incomparable. We have recently recorded a new EP with our band "The Weathermakers", where I used the Silverfish exclusively: the studuio guy was genuinely impressed with what the mic is capable of.

…. you can hear what the "'fish" sounds like on our bandzone pages – http://bandzone.cz/theweathermakers. The fisrt four songs are from the new EP, "Dnes!" [Today!] We are also going to make a video from the session: I will be happy to send it to you when it is finished – hoping to get a glimpse of your mic in there. … I am thinking about buying another one of your things – what would you recommend? All the best from Brno, CR. Jakub Svoboda
Damon Green, Hampshire, United Kingdom
(Ceramic Silverfish Mic, Blues Wood)
Superb product, amazing service
Manfred Kruse, London, United Kingdom
(Ceramic Silverfish mic, Quicksilver)
Professional service all round!
Anna Howe, Swindon, United Kingdom
(Dynamic Silverfish Mic, Cool Wood)
Great thanks.. the greatest
Daniele Brignoli, Travagliato, Italy
(Dynamic Silverfish Mic, Cool Wood)
Hey Rick – mic arrived today, I plugged into a slightly distorted amp just when arrived and .. WOW – well.. Sound is OUTSTANDING ..! but I'm really happy not only for this .. Also finishing is so nice.. It's Very good looking. Thank you for your efforts and the love you put into these beautiful little things. Thanks!! This is an outstanding mic for nice price, truckin'. GREAT tones! Daniele
C Ellis, Cutler Bay, Florida United States
(Ceramic Silverfish Mic, Black Cat)
Little miss-communication was quickly rectified – love the product
Petr Wohlmuth, Rokycany, Czech Republic
(Ceramic Silverfish mic, Quicksilver)
Light body, great sound! Quickest delivery! Thanks!
Jean-Luc Navette, Lyon, France
(Dynamic Silverfish Mic, Black Cat)
Thankx a lot i received it and tried it !!!!! it's a blast !!! i love it. This black cat is evil!!!!!!! silverfish harmonicas makes some fantastic microphones!
Scalone Alessanra. Bergosesia V.C. Italy
(Ceramic Silverfish Mic, Lime Green)
Veloce e serio, professionale , consigliato 100%!!! ottimo affare
David Evans, Liverpool, UK
(Dynamic Silverfish Mic/Blues Silverfish Bullet Mic – Las Vegas)
Arrived am 26th April. As described, great item from reliable seller. David
James Robbie, South Brisbane, Queensland, Australia
Rick, Got the mic couple of days ago, really happy with the way it fits in the hand. I used it at a jam through the pub PA system with a bunch of rowdy guitars and drums it carved really good and not even a hint of feedback. I was hoping to get on my banjo or cigar box guitars but the bandleader just made me play harmonica on set for over an hour. Anyway hopefully I can really get some nitty gritty through my amp today … it also fits neatly in my pelican case, I really like it so far. Some of the gig was being filmed I'll let you know if it pops up somewhere on the net. Cheers JR
Brian Hughes – Eccles, UK
Hi Rick – Received the Mic this morning, first class service, top quality product. Have tried it through my Roland FX mobile cube which I use to practice – sounds superb on this … I play with a small band in drinking holes, lots of varied music. I play the harp solo on "Dirty Old Town" great with your Mic – normally on a G diatonic but tried this morning with a Tremolo harp. Sounds really crisp and clear – another good selling point for anyone playing this type of Harp.
Tom Lauten
I love the look and layout of your mic's, very modern and logical but with a nice industrial feel as well, nice job.
Tom
Great Mic and very helpful seller. Couldn't ask for more
Famousfieldy
Excellent piece of kit
Typhoons_2007
Item received in good order… well pleased!
Daveguitarlewis
Very nice, light, small, outstanding!! Good communication!!
Bart de Vos Netherlands
Hi Rick,
I've been impressed by the Silverfish Harp Mic III since it arrived a couple of weeks ago. Sounds great through my valve combo and is comfortable to hold and work with. I'm recently back to harmonica playing after a 20 year absence from the sport and found that my old harps were very much past their best so invested in some new ones.
The combination of this harp and the mic gives a whole new perspective on what can be done with such a simple instrument!
Thanks Chris Brady Bedfordshire UK
Hello Rick
The Silverfish Mic III works exceptionally well and I am pleased. My friend who is a guitarist thinks its just great . Thanks again for your service and keep in touch. Best wishes for the future.
Brian – The Harmonica Man (Chromatic harmonica player) Manitouwadge Canada
Fast delivery, well packaged, great comms & great mic!!
Chris Brady UK
Harmonica Player Kenny Boag of the "Blues Devils" uses a Silverfish Harp Mic as part of his rig and loves its size, terrific tonal range and versatility: "This beauty is easy to cup and easy to get a good seal on – one of the most important aspects of great amplified tone"
For full review: https://www.silverfish-harmonicas.com/recommendation-harmonica-player-kenny-boag-blues-devils/
Tomlin Leckie tomlinharmonicalessons.com Strollers Music School
Hello, Tomlin from tomlinharmonicalessons.com here to give you a review of the Silverfish Harmonica Mic III.
" ..you can get some very tasty creamy overdrive without the annoying mid-range honk you get from a lot of microphones. So, you can really cover all the bases.."
"What does it sound like when you plug it in? The answer is, good and very versatile"
I am a full-time harmonica teacher and player based in Edinburgh, Scotland. I teach people all over the world through Skype and my online harmonica school. Personally, I play a lot of blues, Jazz, R&B and funk/soul which sees me playing in function bands, original bands as well as recording sessions.
The Silverfish Harmonica Mic III microphone is specifically designed for blues harmonica players and features a ceramic element which can go from clean to creamy overdrive. The first thing that is a big plus for me is how nice and compact the microphone is. I personally don't have the biggest hands in the world and I often struggle with the typical harmonica mic; The Green Bullet. As a result, I normally use a stick microphone such as a Shure SM57. The reason that it is so important to have a microphone that fits your hand size is that you want to create an airtight seal around the harmonica and microphone in order to get the biggest "tone" you can. Already, without plugging in I could tell that the Silverfish would make it easy to get a decent seal.
Furthermore, it has a big advantage of the SM57 in that it is much lighter so you don't get hand cramp after a long practice or performance. There are a couple of nice details which confirm that Rick knows what harmonica players want and need. For example, the volume knob is small and very firm which means you are not going to accidentally twist it in the middle of a particularly enthusiastic harmonica solo. Another nice detail is the rubber around the microphone element itself which serves two purposes. Firstly, it means that the harmonica isn't going slip out of your hands when they get sweaty (a real issue!). Secondly, it also helps the airtight seal by making sure that no air can get out of the pop shield around the microphone element.
Okay, enough about the nice design!
What does it sound like when you plug it in?
The answer is, good and very versatile. It is naturally a very clean microphone but when you cup it tightly and with a little help from the amplifier you can get some very tasty creamy overdrive without the annoying (in my opinion) mid-range honk you get from a lot of microphones. So, you can really cover all the bases which is great for me as I will quite often find myself playing some old Chicago blues then some jazz standards in the same set.
Finally, it is so affordable that everyone should have one either as your only microphone harmonica or as a spare in your gig bag."
Andreas Rassow Germany
Nice light, little Micro. Easy to handle. Sounds good. Vielen Dank!!! I am happy
Robert Park Glasgow
Excellent buy *****A+++++ star all the way thank you
Dean Hinchcliffe, Western Australia
Sweet!
Shane Chamberlain Melbourne, Australia
Awesome!
Julia Sokolova Tulskaia, Russia
Excellent Thank You
Matt Gray Dunoon, Argyll Scotland UK
Top Class, Many Thanks, Would Use Again, Grade A+++++
Kenny Boag of the Blues Devils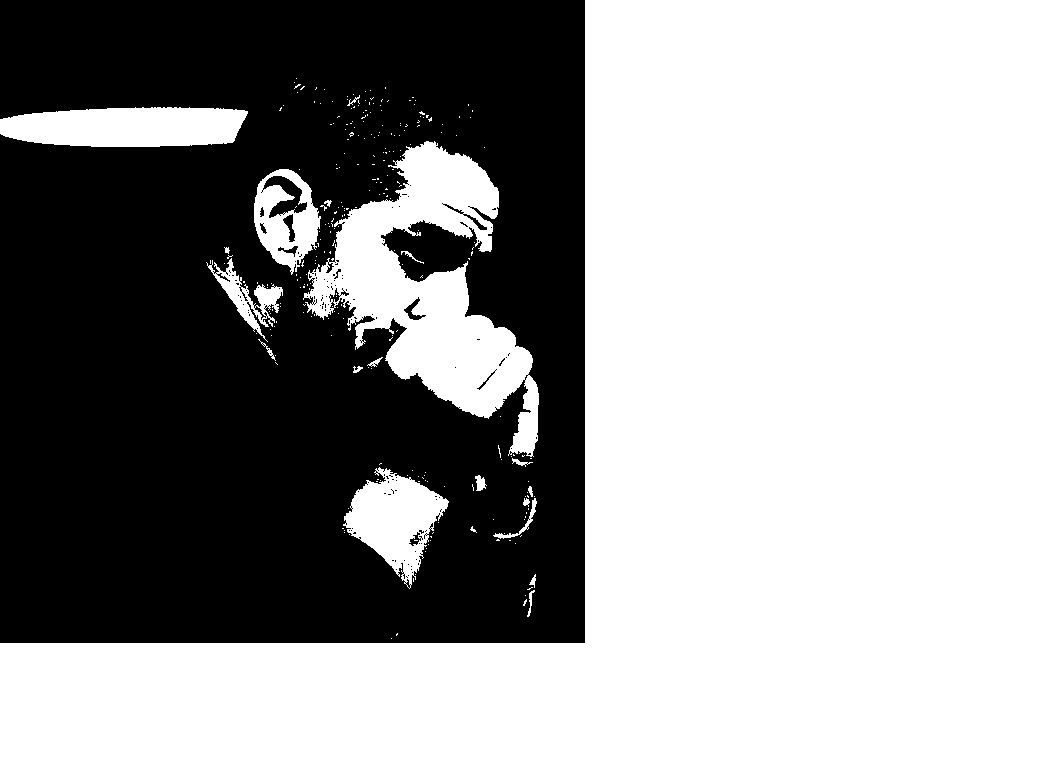 Click her for Silverfish Harp Mic_Sound Sample
Hi, my name is Kenny Boag and I have been playing harp since I was 17 years of age that means I have been playing for …….. well a long time! For a large part I have played in electric bands covering a range of genres including blues, rockabilly, folk and even pop! However I have mainly played in blues bands and my first and abiding love is still big, fat Chicago blues! This has required me to immerse myself in the quest to find and develop that iconic Chicago amplified tone. It has been a long and expensive journey where my many mistakes and preconceptions have led me down blind alleys and involved hasty and ill-advised expenditure. In all of this I have learned a number of key lessons:
Little Walter sounds like little Walter because he was Little Walter!
About 80% of what makes his sound is down to his acoustic style, the way he mixes tongue blocking and lip pursing – his ability to move between single notes and chords and octaves, the size of his hands and the shape of his mouth. The remaining 20% is down to the microphone and amplifier or in his case the tube driven PA he used to play through. Unfortunately many will think the opposite, like I did, and neglect the fundamentals and think they can buy that sound with a combination of expensive mics and big amplifiers. WRONG! Get you acoustic playing and fundamental sound and style right and your gear will add the finishing touches not the other way round. Look at James Cotton – basic vocal mic straight into the PA and what a sound!
Set a budget
I have spent well over £2000 pounds in my quest for amplified sound. I have bought over 10 different mics, pre-amps, noise gates, feedback suppressors, effects pedals, vacuum tubes and amplifiers and lost a fortune on them all. Now some of that is linked with the above and some of that is simply that I fell for all the sales nonsense and hollow promises given. If you are going to buy, go and speak to other harp players. We have all made these mistakes to a greater or lesser extent and we are a collegiate bunch in the main that are happy to share our views and experiences. But like anything there is a Rolls Royce option and a mini metro option – you will need to be realistic and pick what is you and what you can afford but more importantly what it is you need. For example – if you are going to play in your living room then you do not need anything more than a small 5 watt amp and a half decent mic that cups easily. If you are going to play small pub type gigs then you have a variety of options ranging from a small 15 watt amp to a pre-amp that plugs into the PA – getting slightly bigger you may need a line out on your amp to the PA (depends if your guitarist thinks he is Eddie Van Halen).
I play regularly – I play mostly in medium to large venues and I have a couple of original Astatic JT-30 mics and I play through a customised Fender Blues Deville 4X10 60 watt amp. That is far too much for a small pub gig and on the odd occasion I do play smaller venues I have a custom built preamp that I plug straight into the PA. So, its horses for courses and you should pick what suits and make the best of it.
Decide what you want to sound like
We all have harp heroes that we want to aspire to sound like. Mine are original guys like Little Walter, Sonny Boy, James Cotton and Paul Butterfield but I also love more modern players such as Rick Estrin, Andy Just, James Harman and Lester Butler. But if your boat is floated by Sonny Terry then you don't need a big rig. Be careful and chose what suits.
Silverfish Harp Mic
So – following the above are essential. I have recently acquired one of Rick Park's most excellent Silverfish Harp Mics. When it arrived I was firstly struck by its shape and size. I am 6'5″ tall and I have big hands but even I struggle to cup a big bullet mic solidly for 2-3 hours of playing in a hot and sweaty venue. This beauty is easy to cup and easy to get a good seal on – one of THE most important aspects of great amplified tone. In addition it has probably the best placed and easiest to use volume pots that I have ever come across. That makes varying tone and volume very easy and as well as managing the harp layer's nemesis, feedback, much more achievable. As far as tone – this baby barks really well at the bass end and covers the mids to high tones with little or no break up or squeal. Its range is terrific and its versatility a joy. I will be shortly be recording a Youtube video where I will demonstrate this in a bit more detail.
In short I really like the Silverfish Harp Mic and it is now firmly a feature in my gigging back-line. I would have to be honest and say that it would not replace my vintage mics as first choice for playing with an electric Chicago Blues band. But you should bear in mind that at less than a third of the price the trade off in tone is well worth the price and on that basis I would recommend this mic for those of you that don't have the where-with-all to shell out £300 on a vintage bullet mic but still want excellent performance and a great sound. I have started playing as part of an acoustic duo and the Silverfish Mic gives me great service in that format as it allows me to blend an acoustic and amplified sound to great effect. I have received numerous enquiries from fellow players and I suspect they may soon be beating a path to Rick's door or visiting his website:
I hope this helps and if you want to chat more then I can be contacted through the good offices of my mate and harp expert Rick Park of Silverfish Harmonicas!
Kenny Boag of the Blues Devils
and